SHOES. MADE IN ITALY
we love
elegant shoes in bright colors
we craft in Italy
Made in Italy. By top-notch artisans. Handmade. Premium quality
we create design
Design of shoes to enjoy fashion look and inspire others
we care about quality
The finest Italian leather. Diligent manufacturing and operations
we create happiness
Shoes in bright colors for good mood and inspiration
About SITELLE
SITELLE brand was created to reflect women's passion for beauty and bright colors. It glorifies their diversity and openness to life. A woman associated with the brand says YES to her dreams, love, brightness and beauty of the world. This is encoded in the brand's DNA as SITELLE is a mix of words in three languages: 'Si' (yes) in Italian, 'Tell' in English and 'Elle' (she) in French.
SITELLE name was created by its founder and designer, Kateryna Zhuravska, when she was inspired by Italy, its bright sun, sea and Italian dolce vita. Zhuravska founded SITELLE after her 14-year career in private equity in Ukraine. She decided to say YES to her dream and invested in her own idea bringing her business experience along with passion for colors and beauty to make women happier and their dreams come true. Zhuravska is inspired by people, nature and music while creating SITELLE collections.
The premium quality of SITELLE shoes and sustainability of operations are part of the brand's philosophy. SITELLE collaborates with top-notch shoe artisans in Italy to create and manufacture all shoes. These are family-owned factories where several generations of shoemakers have been making shoes in a traditional way with attention to details and love for fashion and luxury quality.
SITELLE is headquarted in Ukraine, produces shoes in Italy and distributes shoes in Ukraine, EU, UK and USA.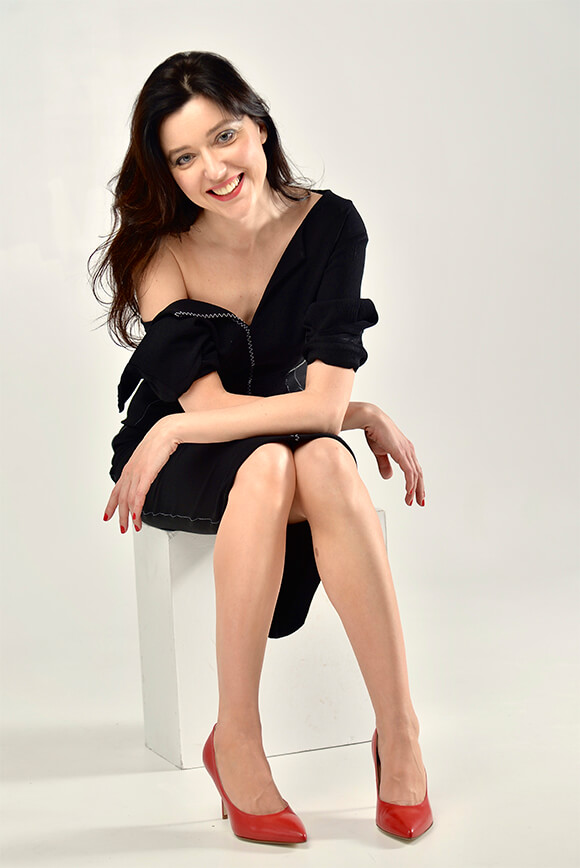 SITELLE values
We create happiness
We are open to you
We respect the world
Founder Kateryna Zhuravska
Founder Kateryna Zhuravska